Many big Stars of Bollywood attended the opening gala of the second edition of Saudi Arabia's Red Sea International Film Festival (RSIFF). The likes of Shah Rukh Khan, Kajol, and Priyanka Chopra were also present at the renowned event.
The festival has a strong Bollywood presence this year. The second day included Indian divas Kareena Kapoor Khan, and Sonam Kapoor with Priyanka making a second appearance on the red carpet. While Kareena opted for a sheer Sabyasachi sari, Priyanka and Sonam wore elaborate gowns for the evening.
The Heroine actor looked stunning in an Olive Green Sabyasachi sari with dangling diamond and emerald earrings for her first red carpet appearance. The actor chose a smoked-out eye and her signature nude lip, while her hair was kept in a sleek bun.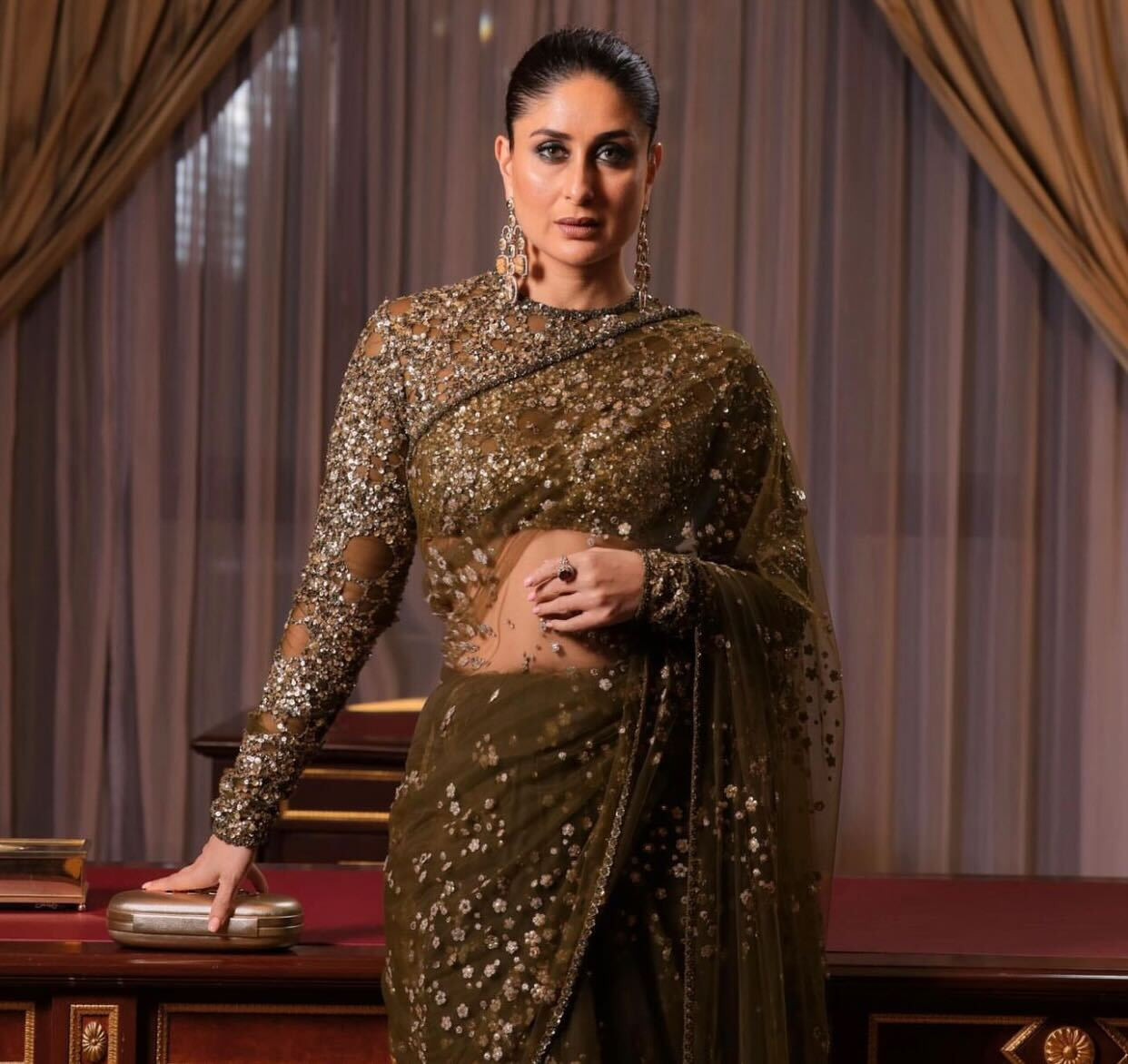 Sonam, for her first look, opted for a scarlet number by Rami Kadi. Her gown, coupled with an elaborate cape and exaggerated sleeves, fitted the star beautifully. For jewellery, the Sawariya star adorned a diamond neckpiece. She kept her makeup minimal and tied her tresses in a neat bun.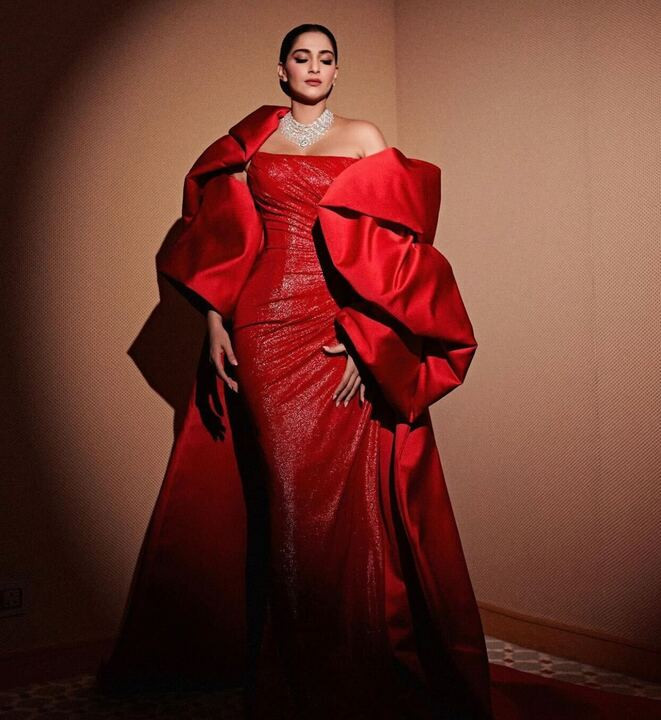 For her second outfit, Sonam chose a canary Samarad off-shoulder gown. The actor looked breathtaking in a centrally parted sleek updo and soft makeup and minimal jewellery. 7
ALSO READ: Elon Musk Said That Ye Violated The Twitter Rules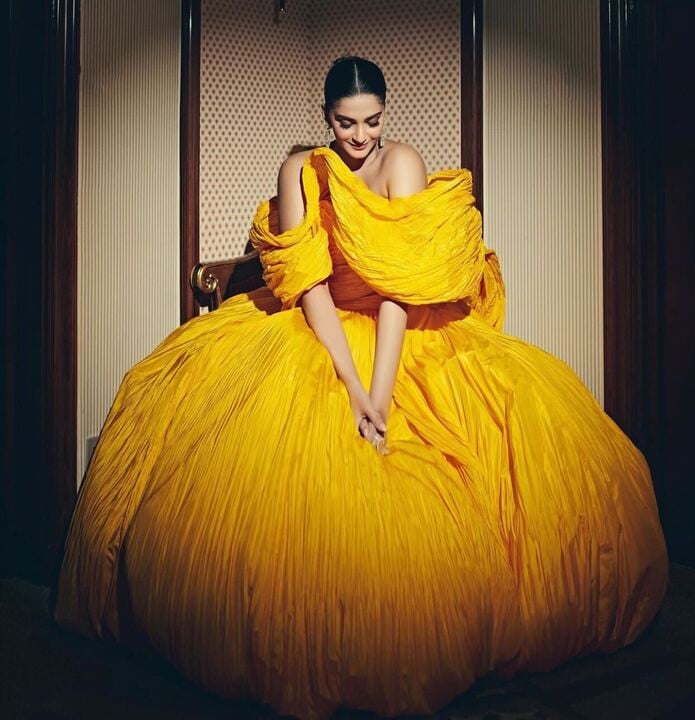 While Sonam and Kareena's bespoke looks stole the night, the former Miss World's outfit for the second day failed to impress. Donning a mustard satin ensemble, Priyanka's overdone look didn't stand out among her peers. The retro hair, the bold liner – the whole outfit gave off a very 90s vibe and not in a grand way.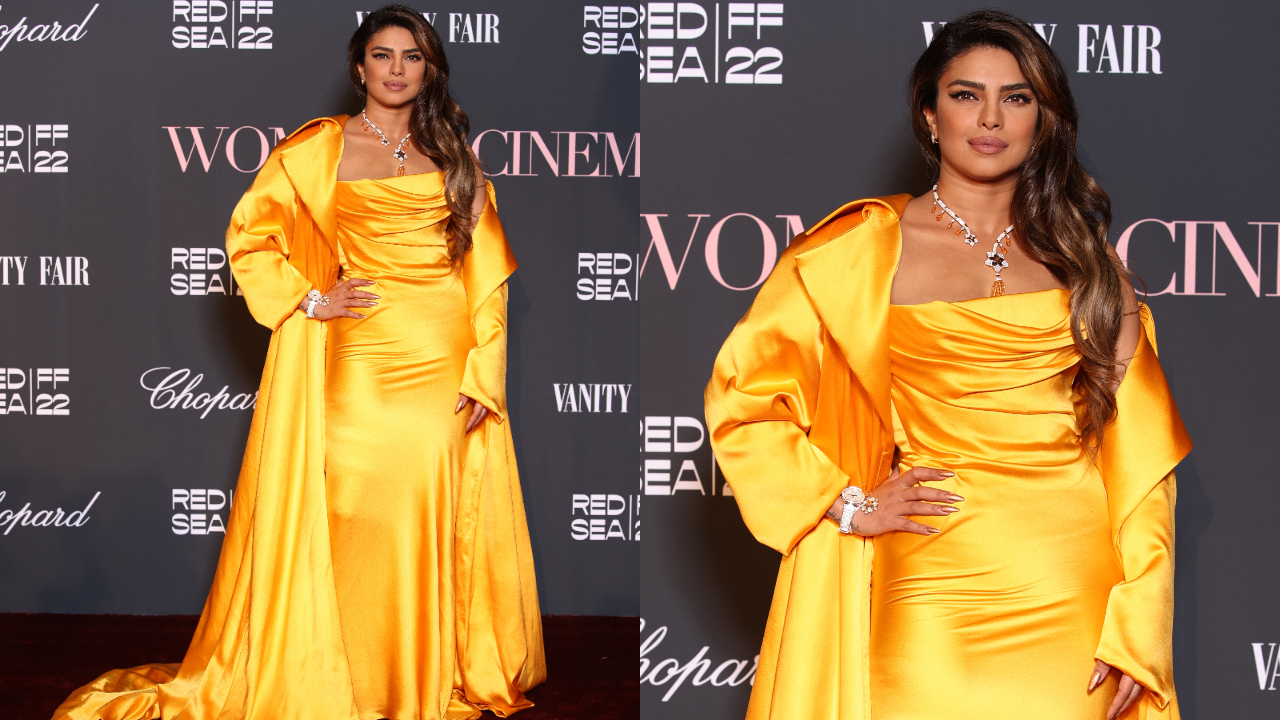 Bollywood at RSIFF
On the first day of RSIFF, Bollywood classic Dilwale Dulhania Le Jayenge (DDLJ) opened the Corniche programme. RSIFF CEO, Mohammed Al-Turki speaks to Deadline about Bollywood being particularly popular in Saudi Arabia.
"Before we had movie theatres, on the Saudi channels on the weekend, they would always show Bollywood films," Al Turki shared. "So Bollywood is infused in our culture. We grew up knowing who were Shah Rukh Khan, Kareena Kapoor, Amitabh Bachchan and Aishwarya Rai. For us they were legends."
Talking about Bollywood's fanbase in the country, Al Turki added, "Huge, and we saw it live last year when we organized the world premiere of 83 in the final days of the festival. We had to hire extra security that day. The crowds came out of nowhere. They wanted to see Deepika Padukone and Ranveer Singh and be part of a Bollywood experience. There was cheering and yelling, it sounded more like a rock concert than a premiere."
He commented, "But it's not only Bollywood. South Korea is also huge. Squid Game was number one on Netflix in Saudi for multiple weeks and when Parasite came out, there was a huge fan base all over Saudi for that too. Saudis love K-Pop. KCON took place in Riyadh just recently and it was a huge success."